How to buy credits:
In this tutorial, we explain the process of purchasing credits for your reseller account.
Method 1: Bitcoins
By choosing Bitcoins as your payment method, you can purchase up to 3000 CREDITS in one payment, and benefit from our discounted prices for them.
Please choose 'Reseller credit addition' in the categories to see the Bitcoin plans. You will see the Bitcoin options here:
Method 2: PayPal
We can only accept 150$ payments at a time via PayPal, which alone will top up your CREDITS by 150. Adding more credits will have to be done by paying multiple times in the process later explained in this tutorial in the end.
Please choose 'Reseller credit addition (PayPal)' in the categories to see the PayPal plan. You will see the only payment option as follows: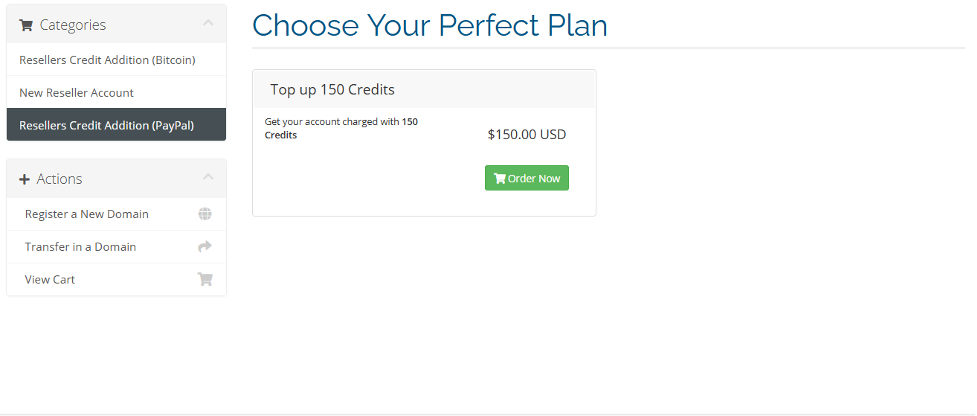 If you pay the invoice made this way, your CREDITS will be toped-up by 150 after a while (usually takes a few minutes up to a few hours, so please plan ahead)
To add more than 150 CREDITS, please do as follows:
Select 'add funds' as seen in the image.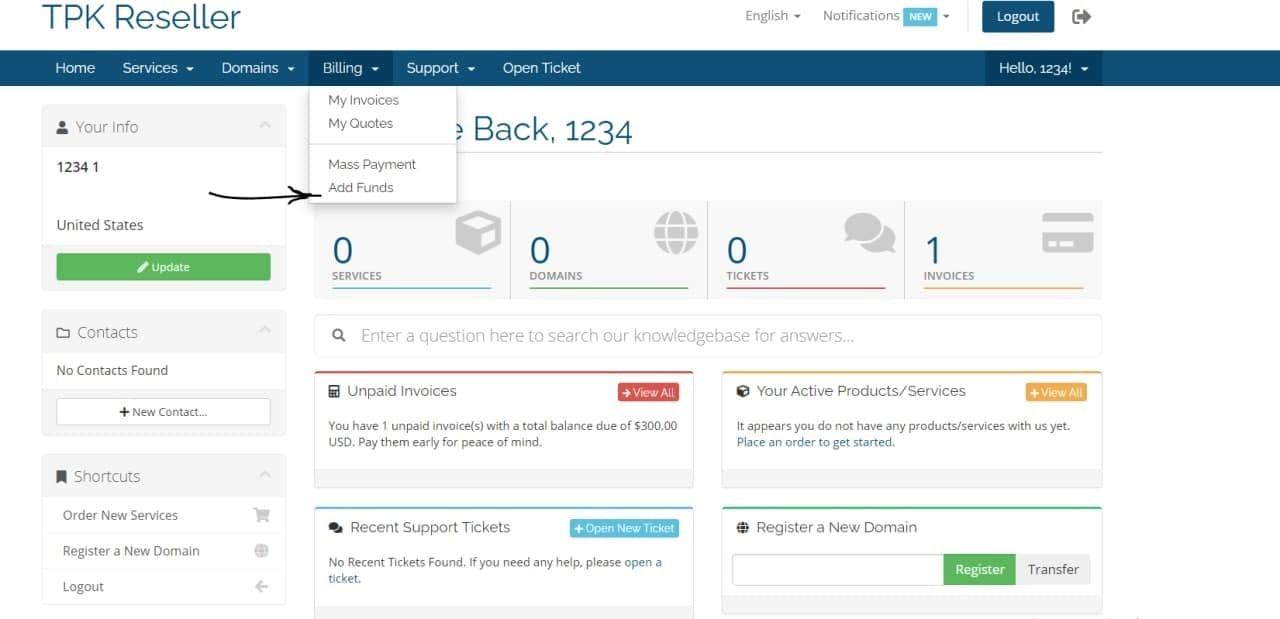 This option will allow you to create an invoice for up to 150$ at a time. Paying this invoice will store that amount in your client panel (credits– different from the CREDITS for your reseller panel). Please do this multiple times to store as much as you need for your purchase. (I.e. to purchase a 300$ package, do this process twice with 150$ payments: 2 x 150$ = 300$)
Afterwards, go to 'resellers credit addition' and select the plan that you need. When placing the order, check the option to pay by 'credits' (this will be the amount stored in your client panel with multiple purchases):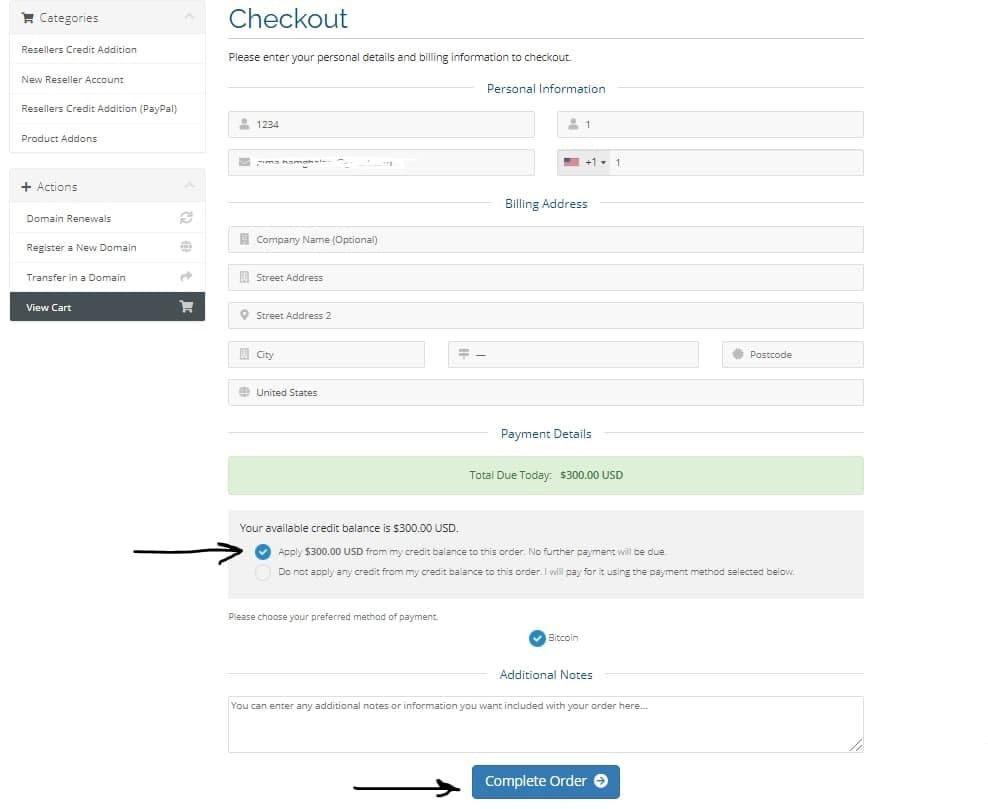 By doing this, you can use the stored amount in multiple PayPal payments, instead of Bitcoins.
As a final note, please bear in mind that the process for adding the CREDITS to your reseller's panel on our side is supervised manually, and it can take a few hours, so please plan ahead of time.